← Back to portfolio
The Sculptural Space of Keith Edmier
Modernity examining (re) birth, women and artistic history
    Inside a high-ceiling cluttered workshop overlooking the New York skyline from across the river lie Caravaggio's flowers from The Lute Player in white dental acrylic elegantly crafted by Keith Edmier - roses, wild roses, daisies, jasmine, marigolds, carnations, poppies, double poppies, double tulips.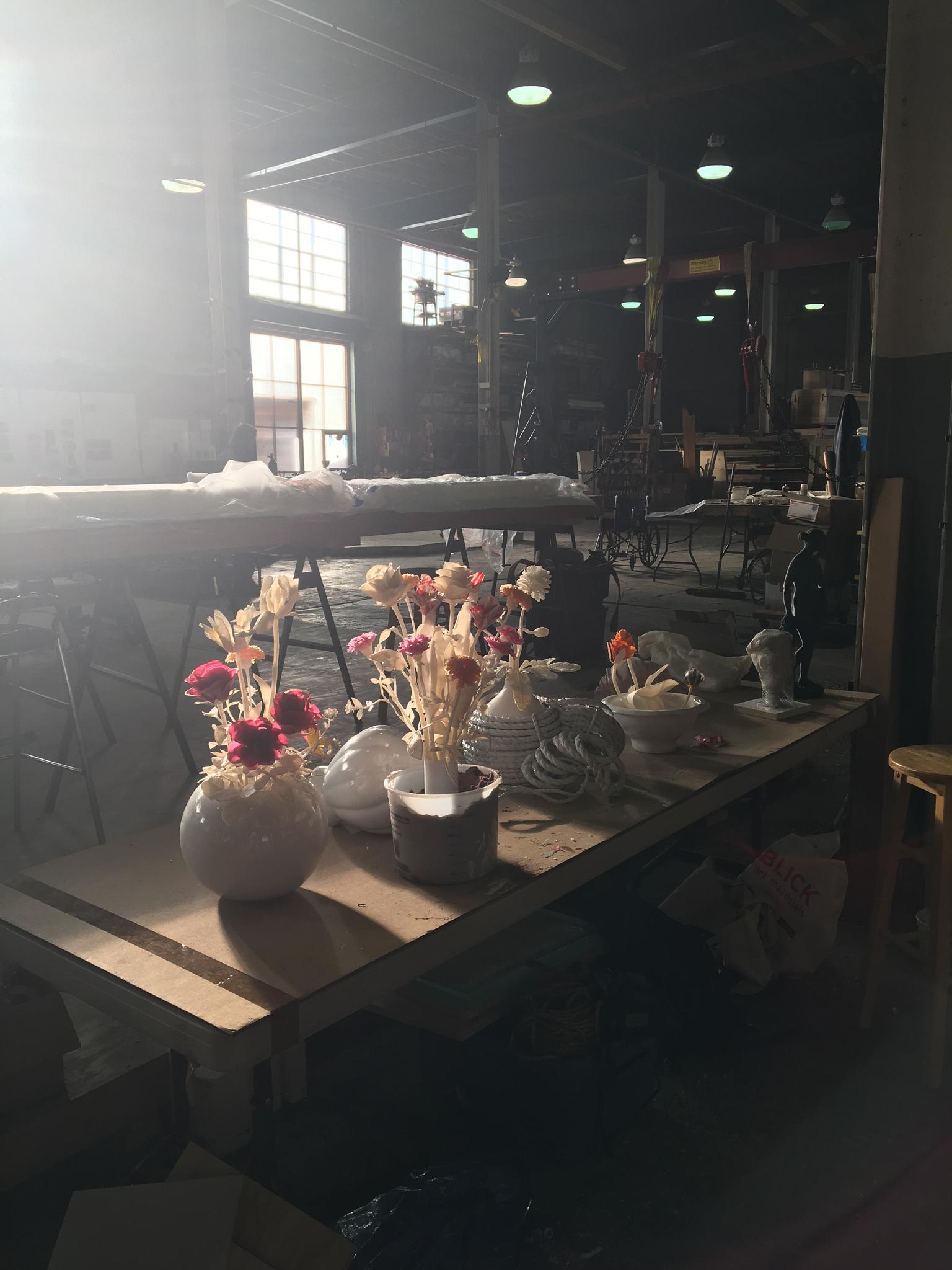 The New York-based artist intrigued by the several-centuries-old artwork identified them one by one and brought them into real life to showcase his notion of birth and death, of petals dying and roses in reincarnation. Moving away from the idealized visions of the late Italian Renaissance, he would ship them to Italy the next morning for an exhibition at the Mimmo Scognamiglio artecontemporanea gallery in Milan.
    His Medea sculpture, of the Petzel Gallery in Chelsea, posed theatrically for months in the middle of a gallery room to tell another story of his; the story of eternally surviving ideals, of women and their unique power to create and destroy. "In a weird way, it is kind of a self-portrait. It goes around the same destruction and creation theme repeatedly," says Edmier.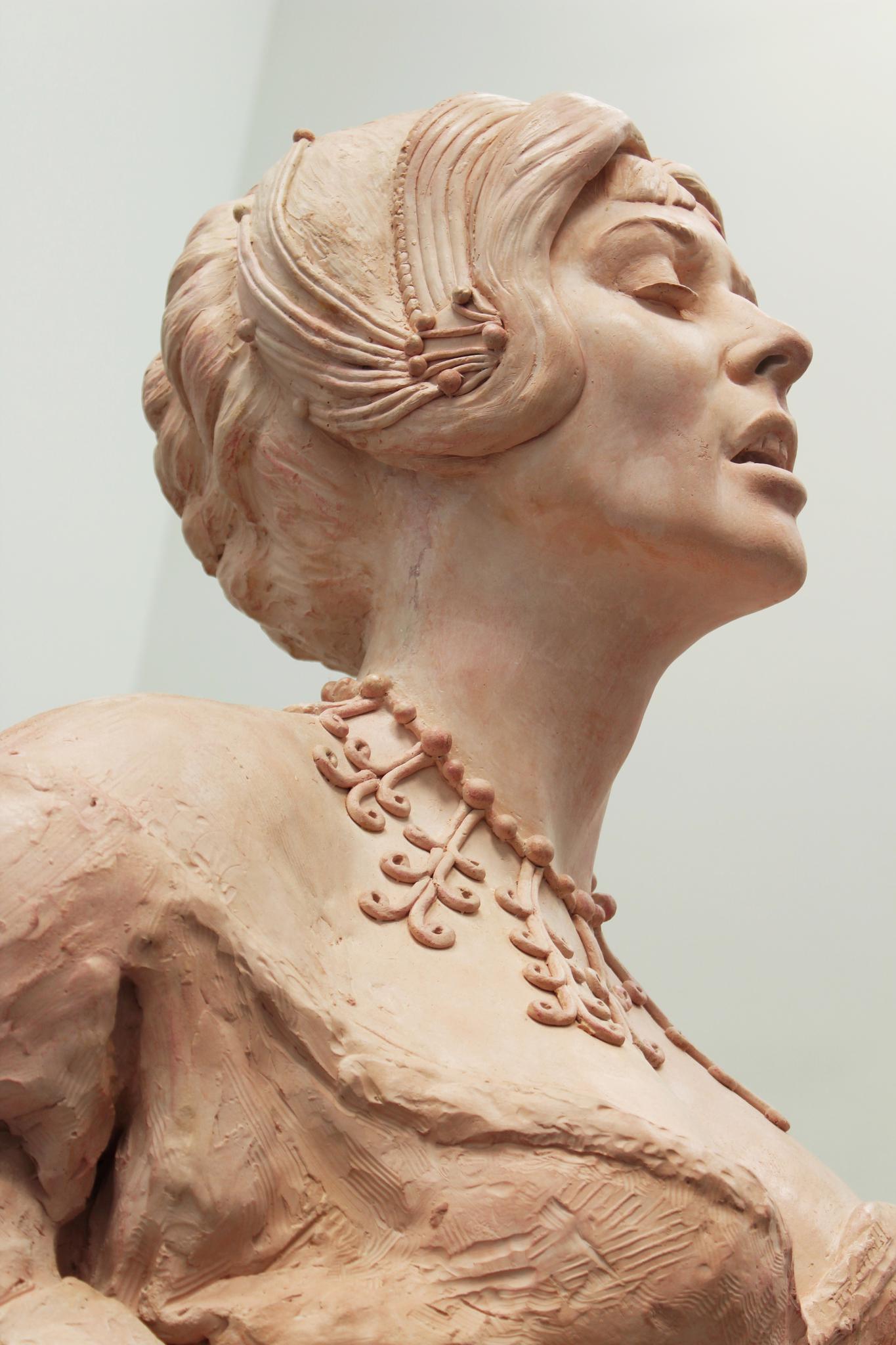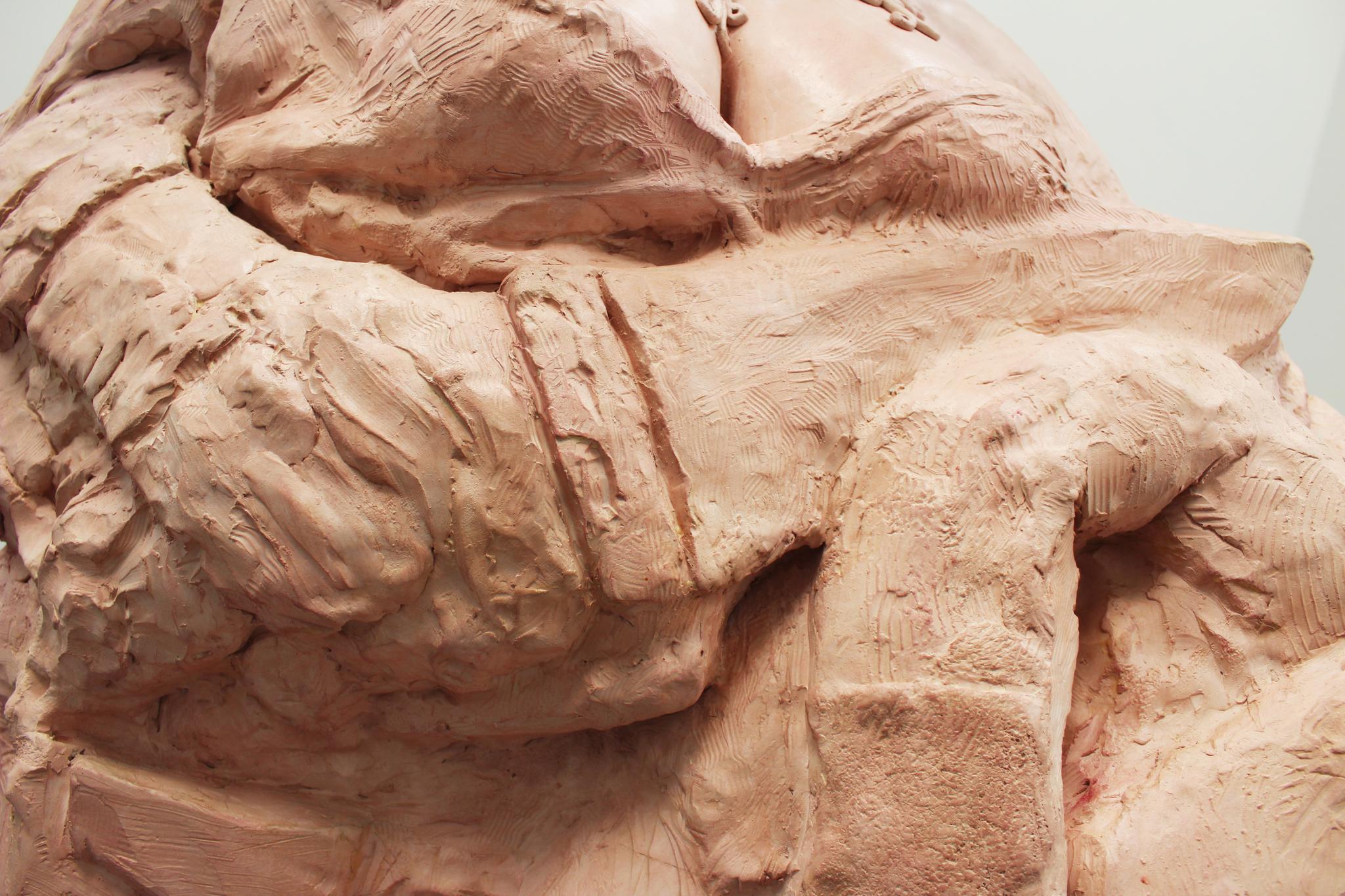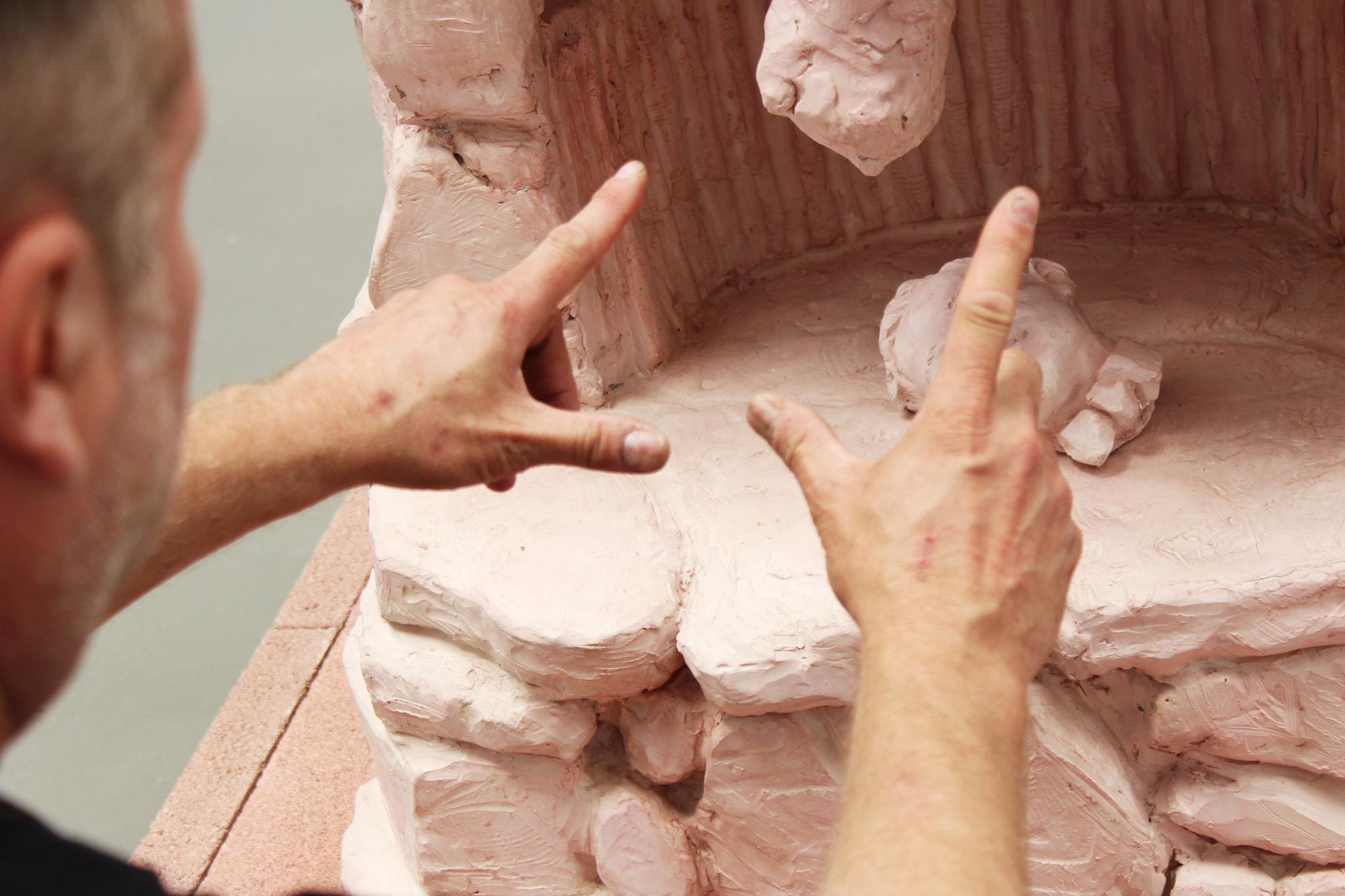 "I don't condone the myth," he continues, "I wouldn't kill my children if I were a woman. That is mythology. Though I am a man, I feel that I identify with Medea. She is the epitome of female revenge on scorn by men."
    Medea, a fictional character from an ancient Greek play of 431BC by Euripides the dramatist, has traveled a long way though time. The French painter Delacroix painted her (1838), the Greek painter Lytras envisioned her differently in one of his paintings (1872), the Greek sculptor Chalepas became obsessed with her, the American actress Nancy Kovack gave her human existence on screen (Jason and the Argonauts, 1963).
    The first attempt of "Medea slaying her children" was destroyed by the artist himself. Yannoulis Chalepas, from the small island of Tinos in Greece, after an odyssey of confinement into an insane asylum, restriction against his talent by his father and categorical prohibition of his creation by his mother, found his muse again forty years later.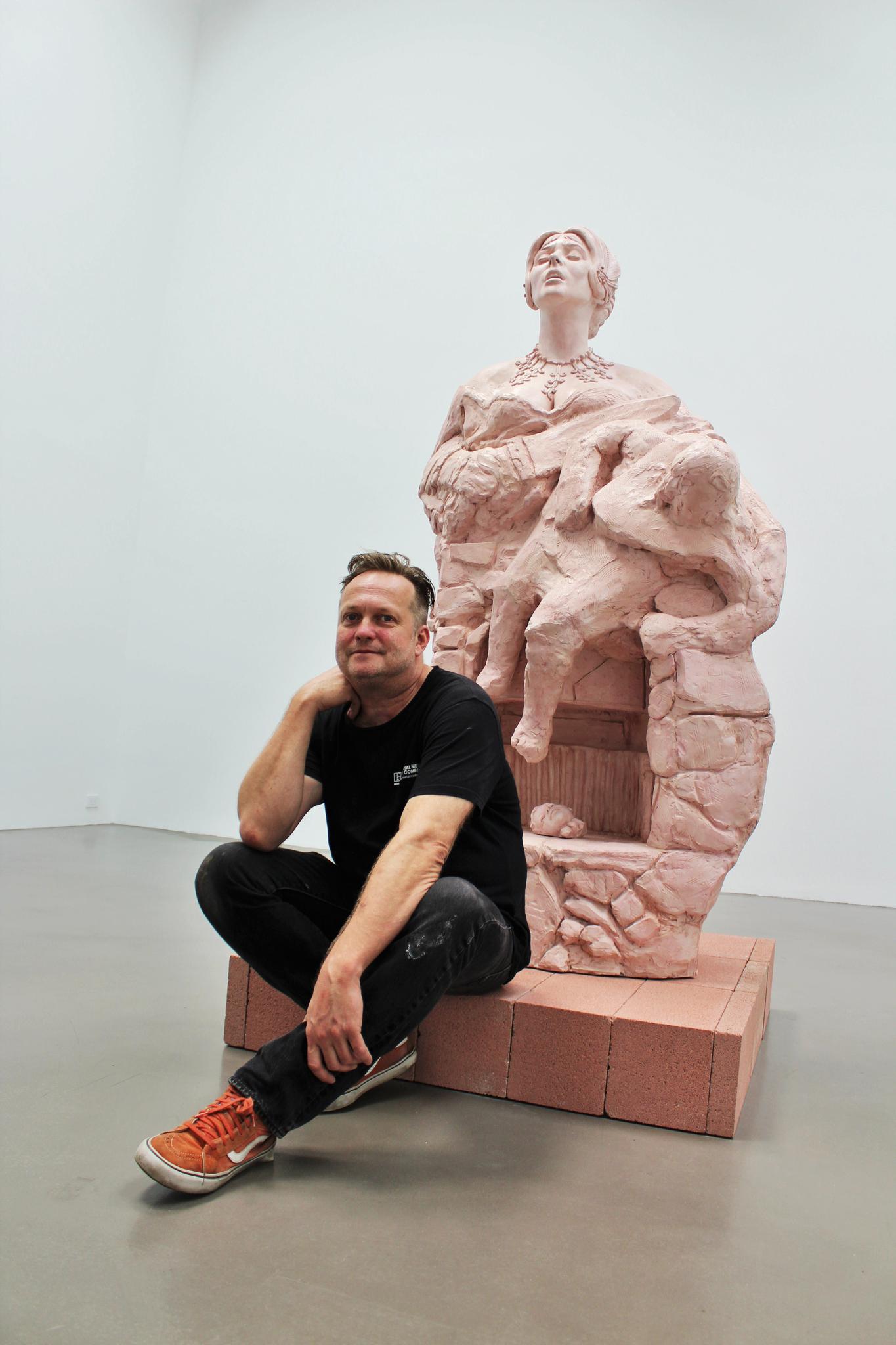 While working on a previous project, Edmier came across a sculpture of the Greek artist which broke into pieces after an earthquake in Athens to reveal another head inside it. "He was poor, I knew that," Edmier says, "but this couldn't just be a filler he needed to use. This must have been there to symbolize rebirth, the beginning of a new life."
    "The head inside the kiln," of Edmier's Medea with her larger than life-size imperious shape "is this Phoenix symbol, the head inside of a head that Chalepas did".